Moderators: bingolong, Jennifer, tamra
Forum rules
Spam is not allowed. All spammers will be blocked and reported to appropriate agencies.
WHAT THE FUCK?!?!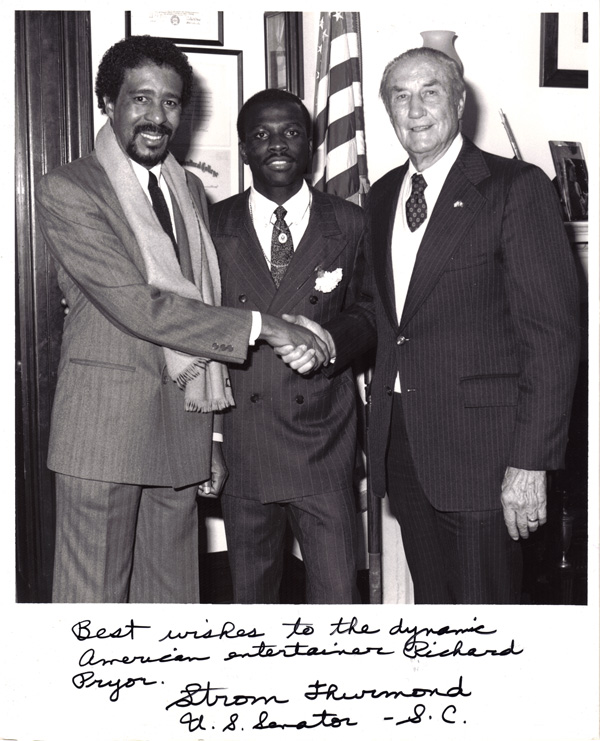 Last edited by
tamra
on Tue Sep 06, 2016 3:32 pm, edited 1 time in total.
Reason:
testing bbcode update
Jennifer,


I sure hope Richard washed his hands and good!

Would have been nice if RP could have ended the meeting with "kiss my black ass muthafucka" but RP would have had to make it out of S.C. alive as all Strom would have done is press the red button in his office & out popped the klan

---
huh? what? who? damn, I'm always the last to know.
Posts: 19
Joined: Thu Mar 03, 2005 5:29 pm
Contact:
Jennifer,
just when I've thought I've seen it all.

Super Nigger , Meets Grandmaster Cracker

Ask yourself what these two men have in common , other than both having fathered black daughters !
"you must be out-cho god-dammed mind "
bcddjjsc690,
LOL yeah they sure did have some black babies didnt they LOL
LOVE LOVE LOVE IT!!!





I went to Zimbabwe. I know how white people feel in America now; relaxed! Cause when I heard the police car I knew they weren't coming after me! 
Posts: 8
Joined: Wed Jul 07, 2004 8:41 pm
Contact:
How?
Now that Johnnie's gone, I guess I should start being nice to the cops.
Posts: 1
Joined: Sat May 07, 2005 11:37 am
Contact:
robfharris,
I think that guy in the middle is holding a gun to his back.

Mr. Pryors got a look on his face like he's just waiting for some motherfucker to yell...YEEEEEHAAWWWW!!!!
"boy, go get me something to beat your ass with" RP
Jennifer,
I think I may have just shit myself!
Shane God Damned Murphy

shanescomedy.com