Site links update in progress. Current links will remain accessible. But for new information, please update any bookmarks as needed.

Richard Pryor®

Contact RichardPryor.com

Send immediate message to Jennifer / Estate of Richard Pryor® via mail form below. Your message will be received immediately.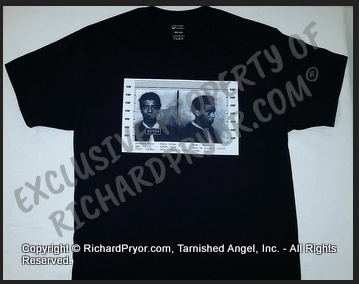 LIMITED EDITION Rare Richard Pryor Collector's Item!
Exclusively available from the estate of Richard Pryor via Jennifer Lee Pryor (Tarnished Angel, Inc.). Richard Pryor's 1963 Pittsburgh Arrest Photo Tee. Visit store for more details.