Jennifer Lee Pryor Is Also An Amazing Legend!
Get to know her... and why Richard Pryor loved her so much!
Jennifer Lee Pryor's credits include producing, writing, acting and modeling. She is the widow of the legendary comic Richard Pryor. Twice married, they worked together on numerous projects, including Richard's most famous concert film, "Live on Sunset Strip."
Jennifer oversees and manages Richard's Estate, which is dedicated to keeping his genius alive.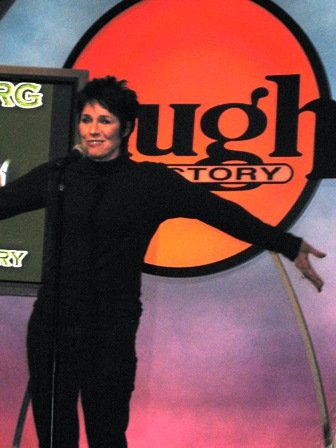 In this multi-faceted role, she produced "I Ain't Dead Yet, M*&%#!" for Comedy Central as well as several of Richard's boxed sets, including the Grammy winning-"Richard Pryor. . .And It's Deep Too!" She has been a producer on several documentaries about Richard, including most recent, "I Am Richard Pryor", as well as a consultant on Scott Saul's critically acclaimed biography, "Becoming Richard Pryor."
Along with Richard, Jennifer created RichardPryor.com.
Jennifer wrote the bestselling book "Tarnished Angel," which chronicles her life and career, while providing sharp insights into the Hollywood and country music worlds.
Jennifer was born in NYC and reared in Upstate New York. Her father, Harry Lee, was a noted civil rights attorney and judge. Her grandfather, Byron Brewster, was a judge on the prestigious New York Supreme Court.
On her mother's side, Jennifer is a direct descendant of the fiery abolitionist John Brown.
Jennifer and Richard shared a profound love for animals, and together founded "Pryor's Planet," a non-profit rescue group. Since Richard's death, Jennifer has been its sole, hands-on proprietor. Her dedication to this work has saved and bettered the lives of hundreds of dogs.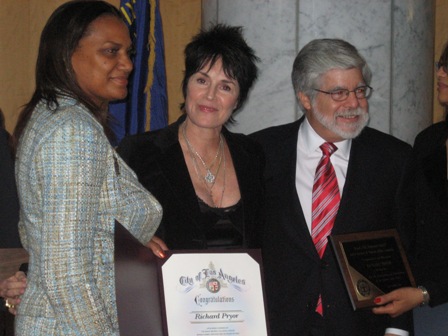 Jennifer receives Award on behalf of Richard Pryor.