Official Richard Pryor® Social Media
Make sure you're following the only authorized social media accounts for Richard and Jennifer Lee Pryor. Here's a helpful list to stay connected with the Estate of Richard Pryor and Jennifer Lee for news and information.
Time Life® Ultimate Richard Pryor Collection Available Today! August 14, 2021
All the best in one complete collection. Get your copy now! Click here for more information.
Official Press Release: MGM Joins Forces With Kenya Barris for Feature Film About Comedic Icon Richard Pryor
Los Angeles, Monday, October 26, 2020 - MGM announced today that the studio has partnered with Kenya Barris for a feature film about legendary comedian Richard Pryor. Barris will write, produce and direct the film, marking the award-winning storyteller's feature directorial debut... Read more...

*NEW*

LIMITED EDITION Rare Richard Pryor Collector's Item!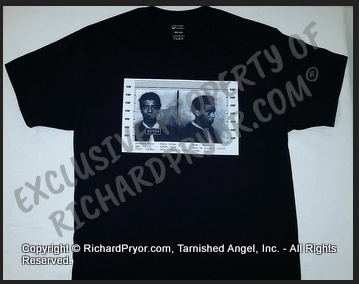 Exclusively available from the estate of Richard Pryor via Jennifer Lee Pryor (Tarnished Angel, Inc.). Richard Pryor's 1963 Pittsburgh Arrest Photo Tee. Visit store for more details.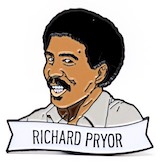 NEW!!! Official Estate of Richard Pryor® Collectibles
Custom, handmade memorabilia via RockinPins for the Estate of Richard Pryor. Check Them All Out! Order your limited edition collectibles today.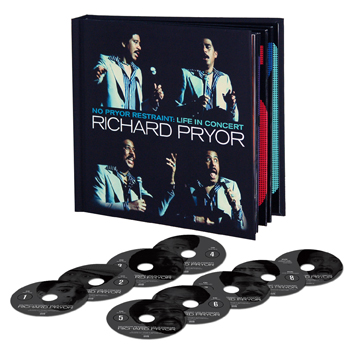 7 CDs and 2 DVDs with over 12 hours of hilarious Pryor stand-up.
Includes 3 complete concert films, the best bits from each classic album, and 2 hours of previously unreleased performances. Deluxe packaging contains essays, rare photos and celebrity tributes. More Info...

Pryor's Planet Open For Donations


Richard Pryor's love of animals and his fight against injustices go hand in hand. With your donation, his legacy will continue. Visit or click below to set a donation, all proceeds go to animal rescues and foundations across america.
---
Please Visit These Sites:


OneSong: Lessons of the Silent Masters is beautiful and completely moving! From slavery to love, this story could be ours: the profound awakening of the human spirit by an animal. Our journey continues to lead us to an ever deepening connection to all that they give - love! We cried and then Richard watched me dance with the doggies!

Richard and Jennifer praise Marion Churchill for her amazing work for inner city animals.