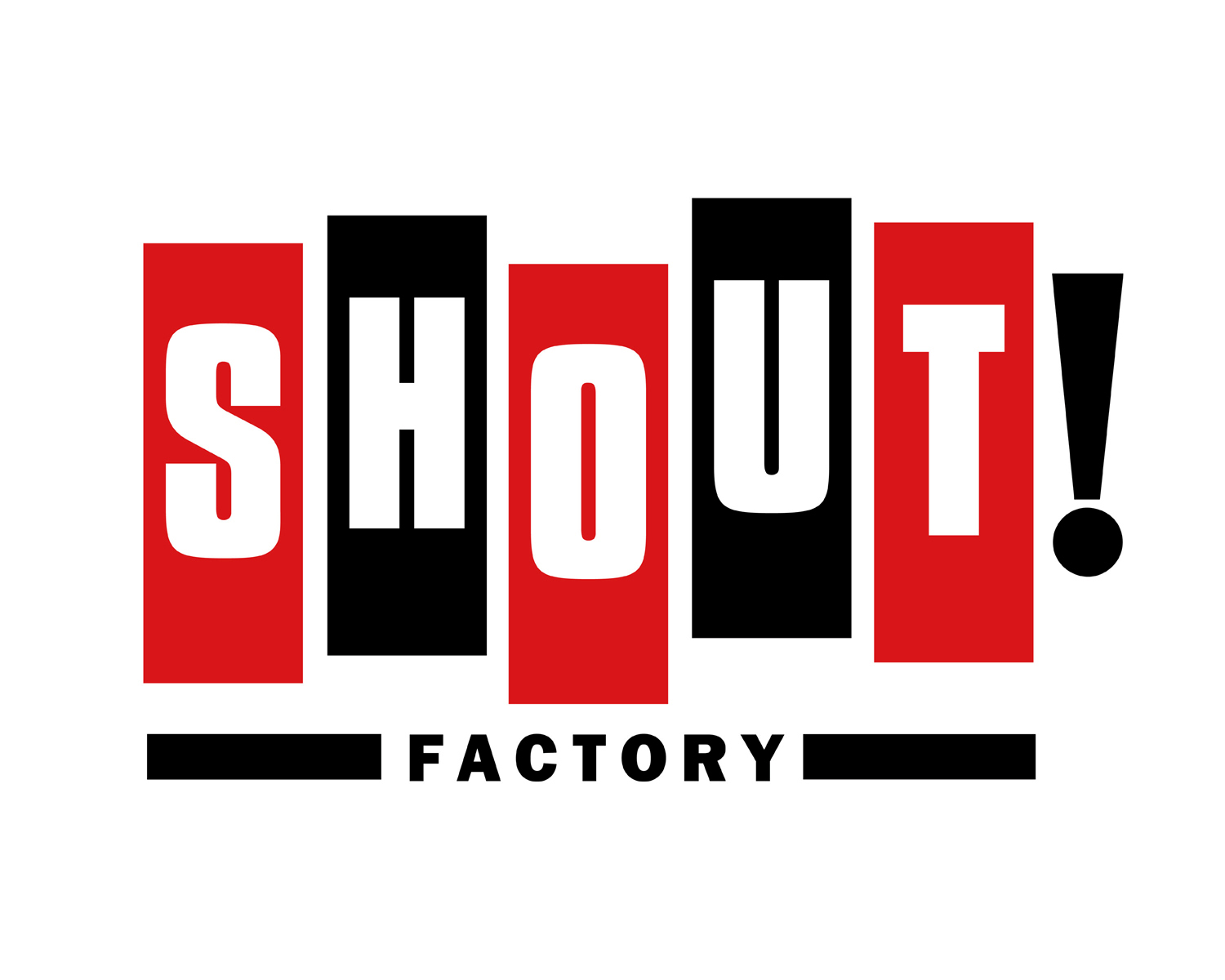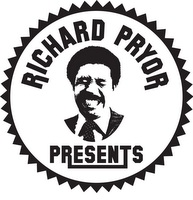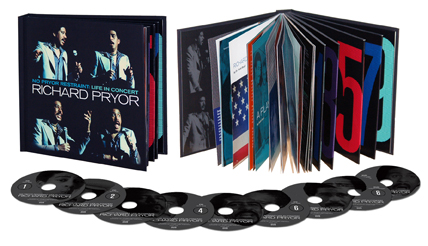 7 CDs and 2 DVDs with over 12 hours of hilarious Pryor stand-up. Includes 3 complete concert films, the best bits from each classic album, and 2 hours of previously unreleased performances. Deluxe packaging contains essays, rare photos and celebrity tributes.
#######
FOR IMMEDIATE RELEASE
A Tribute to American Comedy Icon Richard Pryor
No Pryor Restraint: Life in Concert
7 CD / 2 DVD Box Set to be Released
June 11, 2013 by Shout! Factory
"If you asked me to name the funniest comedian of all time, was it Charlie Chaplin, Buster Keaton, Harpo Marx? I'd immediately say Richard Pryor. He just had a very sweet way of turning something, anything into hilarity. And being so utterly honest, he would just get right through to you. I loved him, he was amazing." -Mel Brooks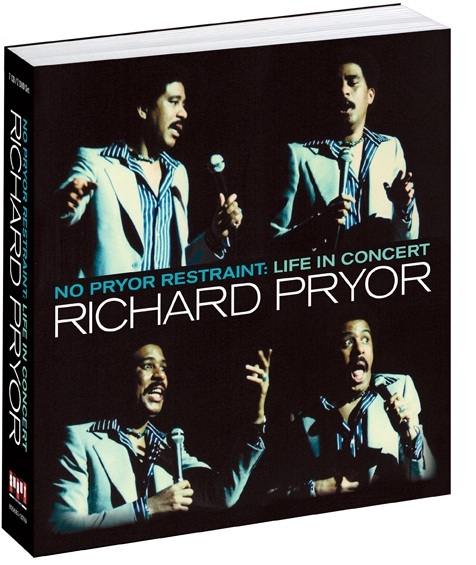 Though he can be described as a comedian, an actor, a writer and a social activist, Richard Pryor was, first and foremost, an artist whose groundbreaking brand of uncompromising humor enriched the lives of millions. On June 11, 2013, Shout! Factory will release No Pryor Restraint: Life in Concert, a celebration of the life and work of this seminal American comedian.
With 7 CDs and 2 DVDs that deliver over 12 hours of prime Pryor hilarity spanning 1966-1992, including nearly two hours of previously unreleased stand-up performances and rare recordings from the Pryor archives, this essential collection features the best recordings from his early years as a still-developing stand-up, his '70s and '80s glory years as a profane-but-profound comic icon and one of his final onstage performances in 1992. The deluxe book contains rare photos, multiple essays, exclusive celebrity tributes, a discography, a filmography and a personal note penned by Richard's widow, Jennifer Lee Pryor.
Fans who order their copy directly from ShoutFactory.com will also receive a previously unreleased Richard Pryor concert CD, Live at the Comedy Store, October, 1973, as a gift with their purchase. As an addition bonus, box sets ordered directly through ShoutFactory.com will be shipped a month before street date. Collectors can place their orders now by visiting https://www.shoutfactory.com/?q=node/217256
Known for his utterly honest explorations of the contemporary American experience as well as his tumultuous personal life, Pryor was a GRAMMY® and Emmy Award-winning comedian for whom no subject was off-limits. Representing the best of the oral tradition, Pryor used the comedy stage as both a bully pulpit and a chopping block, scrutinizing his own personal shortcomings as much as he dissected the racial hypocrisy that had defined this nation for so long. If it is true that the same things that make you laugh will make you cry, then Pryor's comedy turned tears into unmitigated hilarity. Topics that had previously only been spoken of in private were suddenly circulating in an open forum. Pryor's live performances, showcased on his classic comedy albums and in his legendary concert films, the best of which are catalogued in this collection, exemplify comedic genius at its highest level. No Pryor Restraint: Life in Concert is the most comprehensive collection ever devoted to the greatest comedian who ever lived.
No Pryor Restraint: Life in Concert
DVDs include three complete concert films
• Richard Pryor Live in Concert (1979)
• Richard Pryor Live on the Sunset Strip (1982)
• Richard Pryor Here and Now (1983)
In addition to the two hours of previously unreleased material, CDs collect the best material from Pryor's classic albums for the Laff, Stax & Warner Bros. labels, including:
• Richard Pryor (1968)
• 'Craps' (After Hours) (1971)
• That Nigger's Crazy (1974)
• Is It Something I Said? (1975)
• Bicentennial Nigger (1976)
• Wanted/Richard Pryor Live in Concert (1978)
• Live on the Sunset Strip (1982)
• Here and Now (1983)
As well as tracks released only on the following compilations
• And It's Deep Too! The Complete Warner Bros. Recordings (1968-1992) (2000)
• Evolution/Revolution: The Early Years (1966-1974) (2005)
About Shout! Factory
Shout! Factory, LLC is a diversified multi-platform media company devoted to producing, uncovering, preserving and revitalizing the very best of pop culture. Founders Richard Foos, Bob Emmer and Garson Foos have spent their entire careers sharing their music, television and film favorites with discerning consumers the world over. Shout! Factory's DVD and Blu-Ray™ offerings serve up feature films, classic and contemporary TV series, animation, live music and comedy specials in lavish packages crammed with extras. Shout's audio division boasts GRAMMY®-nominated box sets, Broadway cast albums, new releases from storied artists, lovingly assembled album reissues and indispensable best of compilations. In addition, Shout! Factory maintains a vast digital distribution network which delivers video and audio content to all the leading digital service providers in North America. Shout! Factory also owns and operates Timeless Media Group, Biograph Records, Majordomo Records, HighTone Records and Video Time Machine. These riches are the result of a creative acquisition mandate that has established the company as a hotbed of cultural preservation and commercial reinvention. Shout! Factory is based in Santa Monica, California. For more on Shout! Factory, visit shoutfactory.com
# # #